4 tags
The Existentialist and the Evangelist
In a crowded city street, filled with the smell of untasted foods and the shouts of foreign tongues, walks a man seeking answers.  Dust fills the air from the shuffle of sandaled feet and traded goods as our man pushes his way through the crowd.  Finally, he finds what he is looking for: overlooking the city like a mountain in the sea soars the great rock of Wisdom.  Here thinkers and...
Love is a Verb
Often we Christians place such emphasis on what it takes for salvation, by grace alone through faith, that we depict Jesus as begging us to "accept" him into a vague and complacent belief instead of an active call to follow him, to serve, to love, and to go. May we not stagnate but hunger for growth.
12 tags
That The Church May Fulfill It's Role As The Body...
How is that we, the Church, sing songs about how, "with God everything is possible," we quote verses that say "I can do all things through Christ," and then think we need the government to do the church's job of taking care of the poor, the hungry, the orphan, widow, etc? "The Church just doesn't have the resources," we say. So Christ is able to save my everlasting soul but...
17 tags
Quick Thought On Secularization and the Place of...
A people will always create laws that reflect their morality, wherever it may come from.  Throughout our history laws were based on the Judeo-Christian ethics and worldview.  Recently, this has started to shift toward more of a secular humanist morality.  I personally think this will have an ultimately negative result, but this is merely the nature of free and representative government.  It is...
15 tags
Voting for the Cool Kid: The Presidential...
Recently, I was recalling the joke that was the elections back in school for class president and whatnot.  As young as elementary school, they had us voting on our classmates, like we knew crap about democracy and leadership. Not to mention it was a joke, student government has no real power its just a farce by the administration to make us feel included. But I digress… Do you remember how...
6 tags
The Progressive States of America hereby issue...
We hold these "truths" to be socially constructed, that all men, women, transgender, and whatever else your heart leads you to be, are evolved equally, that they are endowed by their government with certain politically expedient rights, that among these rights are government provided food, clothes, housing, and healthcare.
5 tags
Evolution's Blind Faith
From a book review by the famous evolutionist Richard Lewontin. Lewontin wrote the following: "Our willingness to accept scientific claims that are against common sense is the key to an understanding of the real struggle between science and the supernatural. We take the side of science in spite of the patent absurdity of some of its constructs in spite of its failure to fulfill many of its...
9 tags
Intellectual Anarchism: A Warning from 1915...
In the prophetic 1915 book What's Wrong with Germany? by William Harbutt Dawson I found this gem.  He quotes German thinker Dr. Freidrich Paulsen on how on earth nihilistic atheist philosopher Nietzsche gained such popularity in Germany. "How comes it," he asks, "that young Germany welcomes a writer of this kind as a revelation?  There must exist a condition of mind to...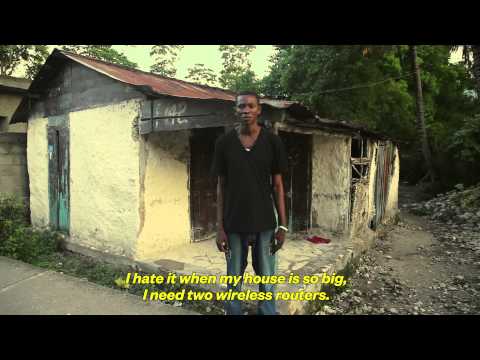 9 tags
Christian Ethics and Universal Hierarchy Explained
This is Part II. Again let me know if I stray, I think I stay solid even through the hypotheticals although I could have used more explanation for the last one. The struggle with ethics for me is how to carry what I described below into a classroom or secular situation.  It's not that I'm afraid to bring up God or do not think he is not relevant.  But usually, I try and start on common ground...
7 tags
Christian Ethics and the Universal Hierarchy...
Wrote an Ethics journal post and did some serious philosophizing.  I started following a strain of logic and was thinking more abstractly rather than straight Biblically, so let me know if I stray.  I don't think I got heretical.  People forget there is a difference between morality and ethics.  Morality is the mores, the morality, of a given culture or people. It is what is.  Ethics is...
Can you sing? Sing for Jesus.
Can you paint? Paint for Jesus.
Can you dance? Dance for Jesus.
Can you help others? Help others for Jesus.
Can you speak to a crowd? Speak for Jesus.
Can you give? Give for Jesus.
Anything you do, do it for Jesus. Blessings will come your way.
The Kingdom of Heaven is like a box fan, right by your bed, in the middle of summer, in a house with no a/c.
6 tags
"Bruce Metzger, who is a scholar from Princeton, made the comment; he said,..."
– Ravi Zacharias (via martelthechristianrapper) Yeah mane
11 tags
13 tags
Parable of the Lost Keys
The kingdom of heaven is like tearing apart your entire house looking for keys while you're running late for work, only to realize they were in your pocket all along.
"If nothing is self-evident, nothing can be proved."
– C.S. Lewis - Abolition of Man
10 tags
Freedom begins with being able to say 2+2=4. All else follows
"A cry for help from the heart of a childlike believer is sweet praise in the..."
– John Piper (via lbow247) Help me Jesus. Please.
14 tags
3 tags
14 tags
3 tags
When Jesus Returns.
bearhugsforjesus: First everyone will be like this: Then God's children will be like this: And people who didn't accept Christ will be like this: And some of them will be like this: And others will be like this: Anyway… When everything is over and all the believers are with God, God will be like: And we'll all be like: Yeah… it's going to be awesome.. ...
Just watched a man on CBS in his hospital bed be... →
heartallonfire: when he was asked: "Why do you think he did it?" he said something along the lines of, "There's evil in this world. Unfortunately there is an enemy. But there's a good that is SO MUCH greater than this evil and overpowers it." when asked,"What do you think of him?" he said, "He must be so angry. I can't imagine what it must be like to wake up every day with that much anger. I...
20 tags
Parable of the Lost Pen
The kingdom of heaven is like freaking out looking for your pen because you just had it, only to realize its behind your ear.
18 tags
Let's talk
Ever wonder why those big existential conversations go on for so long yet they're somehow so enjoyable? It's because truth, as a manifestation of God, is infinite. You could literally talk about truth forever. And it's enjoyable because by seeking truth you fulfilling your purpose in getting to know God a little bit better. In fact, that's what heaven will be all about...
15 tags
There is no greater love than this
What Jesus said: Love your neighbor as yourself What we hear: Hold the door open for the person behind you… when its convenient.
12 tags
Infinity
Infinity doesn't make any sense. It is beyond human comprehension. In fact, as finite beings who spend their entire existence in a finite universe, it makes no sense that we could even come up with the concept of infinity. And considering this universe will come to an end before anyone reaches infinity, either infinity doesn't actually exist or it's from outside this universe. Not only this, but...
12 tags
7 tags
4 tags
14 tags
13 tags
19 tags
Drake Student Senate Policy in Violation of Free...
(the following was just sent in email to the President, Dean of Students, and Provost) President Maxwell,               My name is Seth Hedman, I am a Senior L.P.S. major who also plays on the football team.  As a member of several campus organizations, I am writing to inform you about some issues with Drake's policy on student organizations as it relates to free speech.  I know you and the...
5 tags
8 tags
18 tags
The Parable of the TV Show
The kingdom of heaven is like spending all night flipping channels because there's nothing on, and then just when you're about to give up and go to bed, you find your favorite TV show in a marathon and you stay up all night watching.
5 tags
5 tags
15 tags
The Parable of the Firework
The Kingdom of Heaven is like a really small firework that at first doesn't look like much then does something crazy awesome you never expected. It's kinda like how a snake just looks like a pill but then grows crazy long, expect with big explosions.
9 tags
5 tags
19 tags
Hey Catholics
In terms of the whole Mary Thing, I'm curious what you would think of Luke 11:27-28. It reads: "As Jesus was saying these things, a woman in the crowd called out, "Blessed is the mother who gave you birth and nursed you." He replied, "Blessed rather are those who hear the word of God and obey it." (Luke 11:27, 28 NIV). Responses reblogged or in my question...
8 tags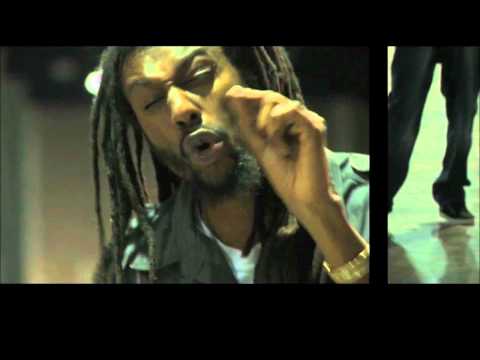 12 tags
16 tags
I Play Video Games: Hey atheists →
darthprolif: thetruthdude: If everything came from nothing and God doesn't exist or is nothing (no thing), then why couldn't everything have come from God? It can, but all of the universe and space itself is in the physical state. This god that everyone talks about isn't in any kind… Nothing is not a physical state. Even space, time, and the laws of physics are something. Really you...
15 tags
"If we cut off their tongues and forbid the Christians speech, they love with..."
– Romanian Prison Guard who found both his fulfillment and frustration in torturing Christians  The power of God's love is greater than any tribulation we will ever face here on Earth!  NOTHING CAN EVER STOP IT! =) Cool. Christian love throughout history.
10 tags
Hey atheists
If everything came from nothing and God doesn't exist or is nothing (no thing), then why couldn't everything have come from God?